Customer Approved
"I was keen to buy one of these kits for a while and was tossing up between this and a similar system you can do from home. Really pleased I went ahead with Smilie. It achieved exactly what I had hoped - whiter teeth in less than 6 days. My teeth have moved from a 7 down to a 3. Yay!"
How it works
Teeth whitening in 3 easy steps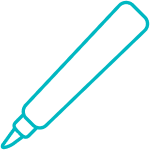 Step 1
- Apply the gel evenly to each tooth
Twist the top of the pen until the gel appears and brush evenly on to each tooth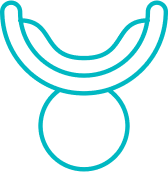 Step 2
- Power on the LED device and place in your mouth
Press the button until the light turns on and place the device in your mouth, you may need to bite down to hold in place.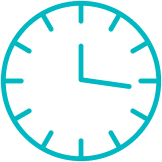 Step 3
- Sit back and relax for 16min
The device will automatically power off after 16 minutes, to let you know your treatment is done!